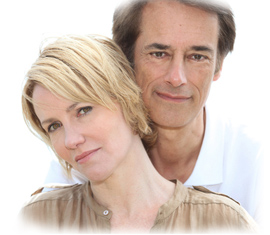 Inpatient Services
Although often, addiction can be successfully treated on an outpatient basis, there are times when inpatient detoxification treatment in a hospital setting is medically necessary.
In an acute care hospital setting, trained nursing staff is available on a 24 hour basis to monitor and manage any and all complications of acute drug withdrawal, as well as to administer medication that will greatly reduce the drug withdrawal symptoms. Specialty and emergency medical care is also available on a 24 hour basis within the hospital setting.
Some of the criteria for inpatient detoxification services include:
History of withdrawal seizures
History of delirium tremens
Cardiovascular instability such as uncontrolled high blood pressure or heart rate.
Severe gastrointestinal symptoms, such as frequent vomiting, diarrhea, bleeding or abdominal pain.
Multiple medical problems that need to be managed during the detoxification process, such as chronic pain, diabetes, heart problems.
If you feel that any medical or health issues may be preventing you from successfully detoxing on an outpatient basis, please call us for a consultation and referral.
Acute care medical detoxification services are currently provided at:
Mission Community Hospital
14850 Roscoe Blvd
Panorama City, CA 91402
800.608.4624